Darts Teams
Posted on Mon August 1, 2022.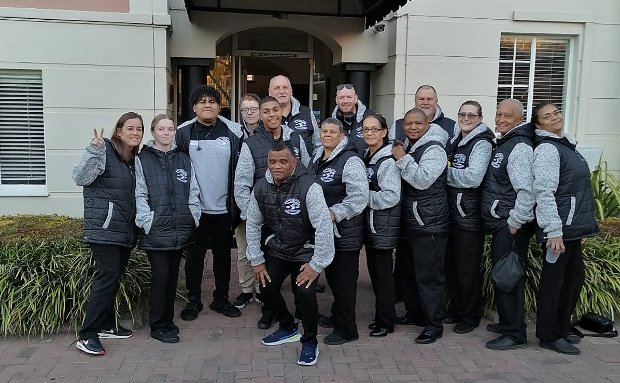 Premiere Classe Hotel Apartments hosted the Helderberg Darts Association team who took part in the Darts South Africa National championships held at Ellis Park Arena.
The Hotel is a popular destination for sporting teams in Gauteng. Being a stones throw to the M1 many sporting venues are a short drive away.
These darts chaps took the highway and were at the venue - Ellis Park Arena within 20-25 minutes, after enjoying a complimentary breakfast from the Hotel. Breakfasts are arranged on an order basis as the apartments have fitted kitchens for those who like to cook. 
Our rooms are 1 or 2 bedrooms that can be configured to have single beds on request. This makes a highly affordable apartment for a group of 2 or 4, sometimes at under R300 per head with bulk bookings. 
Look out for the next big events, rugby, cricket at Wanderers Bull Ring or events at the Wanderers club and come stay with us.